MTA Annual Meeting Local Delegates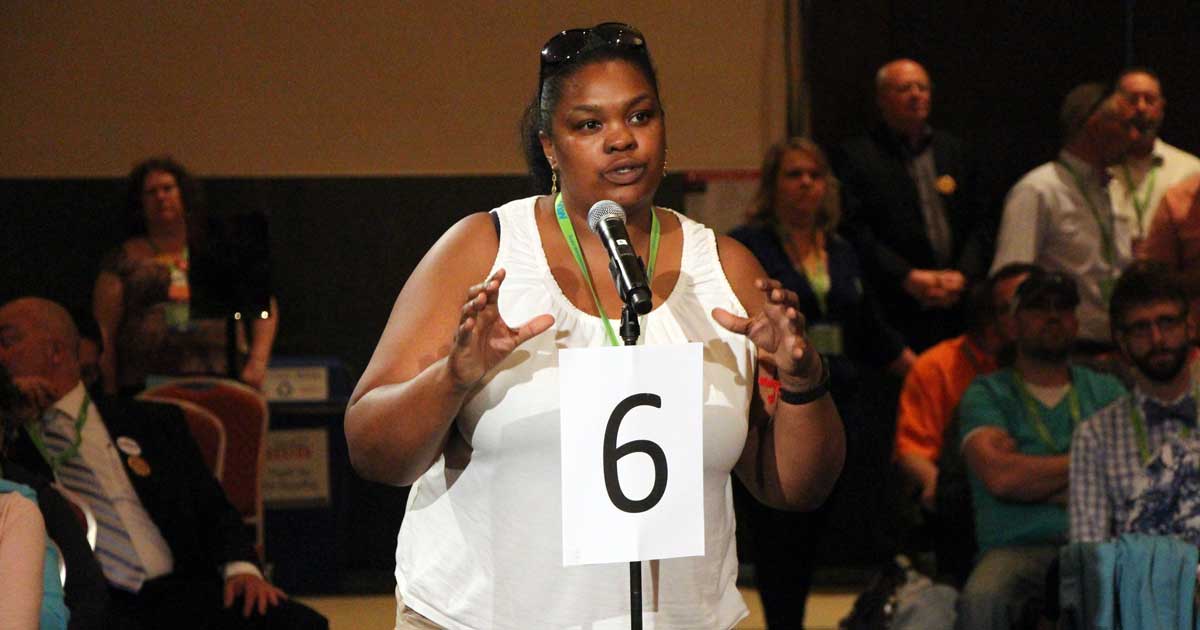 Serving as a local delegate to the Annual Meeting
Each May, the MTA convenes an Annual Meeting at which delegates from across the state gather to set policy, vote on Bylaws, Standing Rules and Resolutions, elect members to the Board, vote on the budget and approve new business items. Most delegates represent their locals and are elected locally. In addition, there are statewide retiree and regional ethnic minority delegates.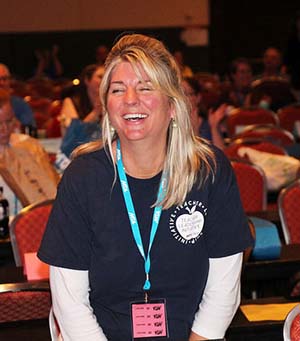 The Annual Meeting, generally with more than 1,000 delegates present, provides an opportunity to experience the democratic process at work, but we never fill our delegate capacity.
The 2019 MTA Annual Meeting is May 3-4 in Boston.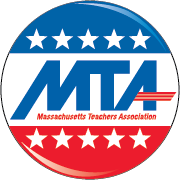 Who is eligible to run?
Delegates are elected within each local association. The number of delegates allotted to each local is determined by membership numbers as of March 1 each year.
Deadline and process
If you want to serve as an Annual Meeting delegate from your local association, we recommend that you contact your local president and vice president in January, notifying them of your interest.
Each local then runs its own election. Your local leadership can explain the delegate election process and timing.
See more information about the Annual Meeting here.
Regional Ethnic Minority Delegates
Nomination and election process
Regional ethnic minority delegates to the 2019 MTA Annual Meeting will be elected in March and April in conjunction with NEA delegate/Director elections.
Who is eligible to run?
Nominations are open to all eligible ethnic minority members through a self-nomination process.
The 2019 allocation of regional ethnic minority delegates is based on MTA electoral regions and equal to the number of District Directors from each region. No more than one delegate from each district within a region will be elected, with the exception of 44H, which has three Directors, and 45H, which has two.
Each candidate must be employed in education within the region in which the candidate seeks office.
There will be 50 seats for regional ethnic minority delegates. All terms will be for one year.
Deadline
The nomination period is now in process and will close at 5 p.m. on Friday, Jan. 11, 2019.
More about the election
The election period runs from March 4 through April 26, 2019.
Ballots for regional ethnic minority delegates will be sent to active MTA members, accompanied by bio/statements and photos of candidates who submit them.
The regional vacancies are: Region A, seven vacancies; Region B, five vacancies; Region C, seven vacancies; Region D, five vacancies; Region E, five vacancies; Region F, six vacancies; Region G, six vacancies; and Region H, nine vacancies.